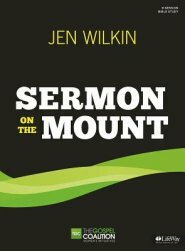 Every Monday, from 09/11/2017 to 11/20/2017, 1:15 PM - 3:15 PM
A new Daytime Ladies Bible Study begins September 11 through November 20. Our study will focus on Jen Wilkin's book, Sermon on the Mount. We'll learn what it means to be a citizen of the Kingdom of Heaven according to the Sermon on the Mount.
Join us in the Student Room on Mondays from 1:15-3:15 pm.
Study materials are $12 and will be available through the church office. Registration will be in August. Childcare is available.
For more information, please call Ashley Behn at 409-466-7071 or email .