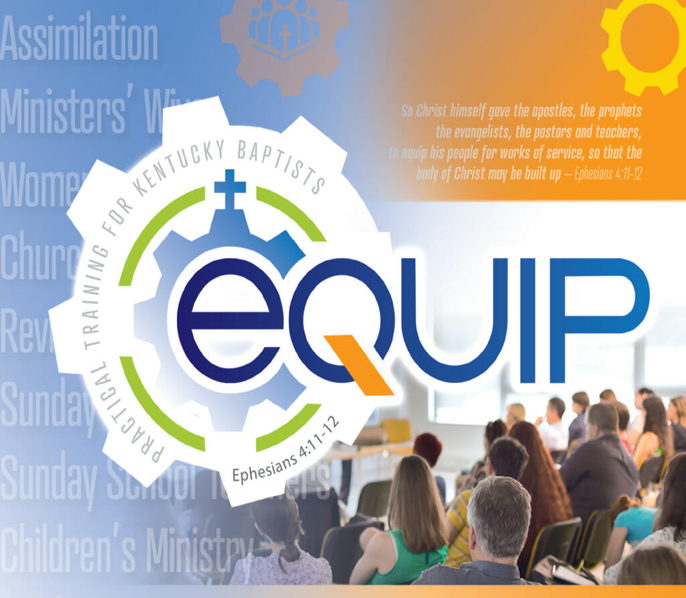 Thursday, August 25, 2022, 5:03 PM - 8:40 PM
Do your Church Leaders need to be Equipped in Ministry?
The Kentucky Baptist Convention EQUIP tour will be held at Highland Baptist Church on Thursday, August 25.
Training will be in each of these areas: Assimilation, Children's Ministry, Cooperative Program, Deacon Ministry, Discipleship, Evangelism, Finance, Missions, Revitalization, Social Media, Students, Sunday School, WMU, Women's Ministry, Worship and Music.
The cost is $10 per person with a maximum fee of $50 per church. There is an optional dinner for $5.00.
5:30-6:30 pm Registration/ Dinner
6:30 - 6:40 pm Opening Session
6:50-7:40 pm Session 1
7:40-7:50 pm Break
7:50-8:40 Session 2
8:40 Dismiss