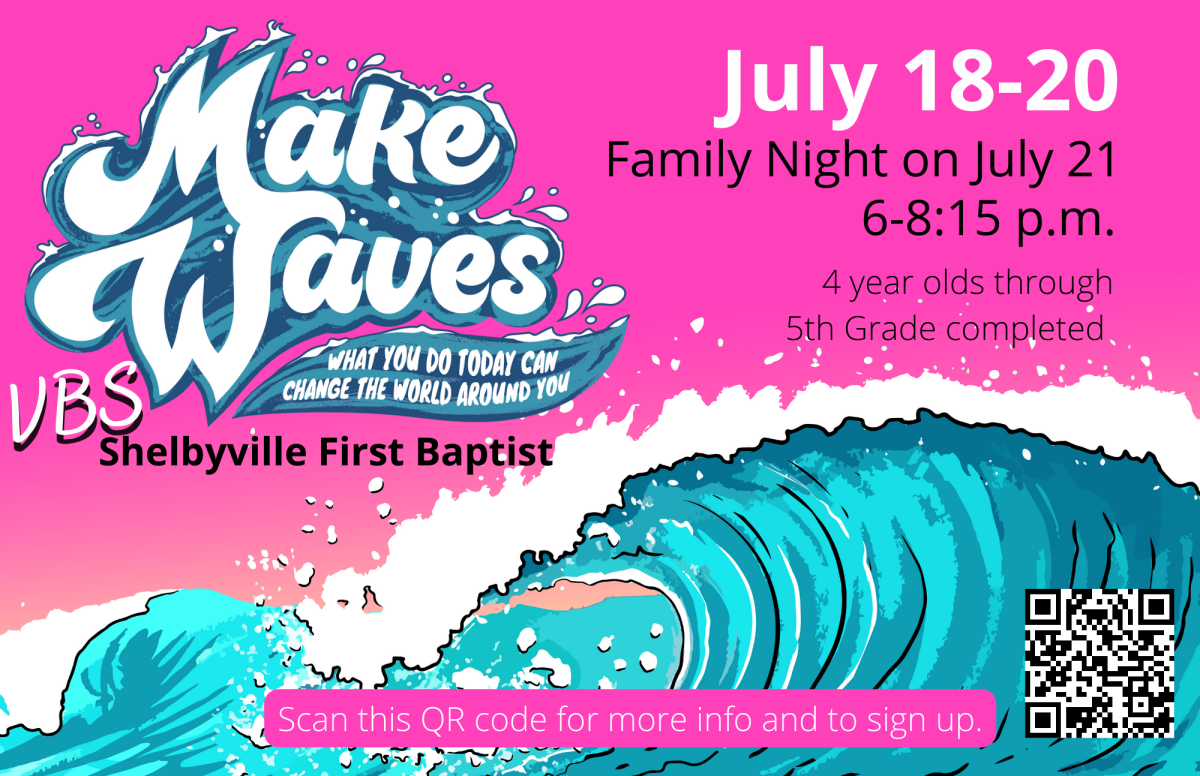 Monday, July 18, 2022, 6:00 PM - Wednesday, July 20, 2022, 8:15 PM
Kids 4-years to 5th grade completed will be "Making Waves" this summer at VBS.
Volunteers are needed for Bible Study, Missions, Recreation and the help with each group.
Contact Chad Lynn to sign up to help.
Family Water Night is June 21, 6:00-8:15 pm.
Pre-registration is now open.