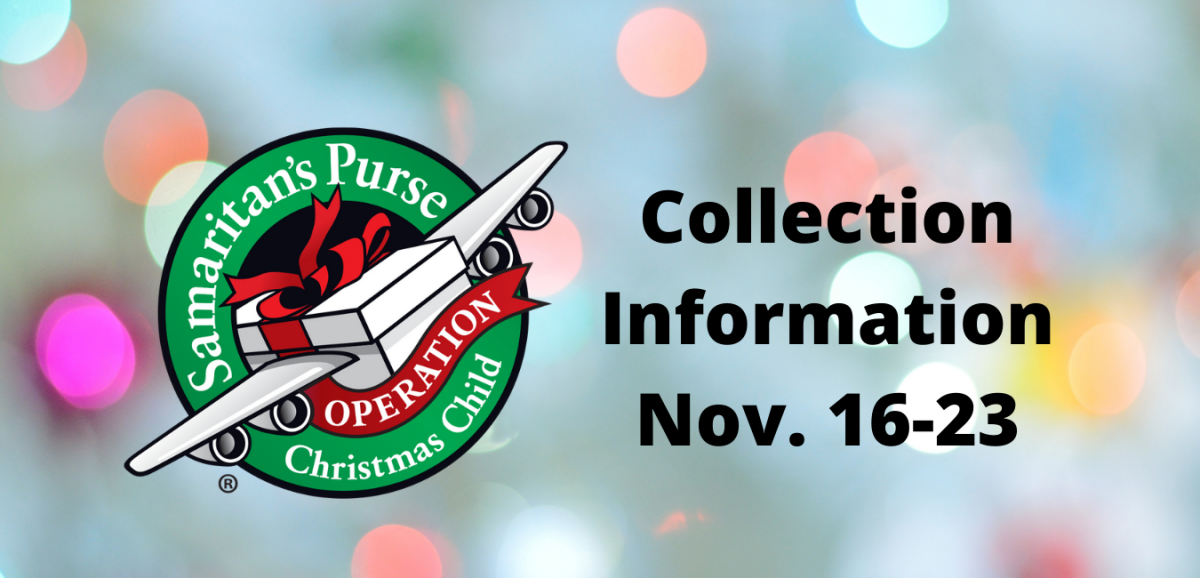 Daily, from 11/16/2020 to 11/23/2020, 12:00 AM
This year, we are honored to be the collection site for Shelby, Henry, Spencer and Anderson Counties during collection week, November 16-23. Mike and Pam Vickers will lead this team during this week. Our church will be open for 8 days and will collect the boxes. We will need help with the following days and times. You can sign up online at shelbyvillebaptist.com/events or by calling the office, 502-633-1317.
Collection Schedule
Monday, Nov. 16, 2-5 pm Tuesday, Nov, 17, 4-6 pm Wednesday, Nov. 18, 4-7 pm Thursday, Nov. 19, 11-2 pm Friday, Nov. 20, 11 am-2 pm Saturday, Nov. 21, 9 am-12 pm Sunday, Nov. 22, 1-6 pm Monday, Nov. 23, 9 am-3 pm
Sign up here or call the church office. We will need 4-6 people each day to help. This will be a drive-thru option and work out of our gym. All volunteers will have to wear gloves and masks as we will be meeting our guests to collect their shoeboxes. There will be a training session on Thursday, November 5. Time will be announced.
There are multiple ways that you can help;
Pack a shoebox or several! Our goal is 350. Bring or drop them off at the church by November 15 where they will be prayed over in the service. Click here for how to pack a shoebox and a list of items to collect.
Help us collect the boxes during collection week. The details are listed above.
Pack a shoebox online through Samaritan's Purse. It is $25 per box and they will pack the shoeboxes for you. Our church goal for this is 25 boxes. These shoeboxes may go into hard to reach areas around the world.
Purchase items through our Amazon wish list. These items will be used to pack shoeboxes. This list will be finalized on October 19.
Be watching on our church Facebook group for ideas and things to include in your shoeboxes.