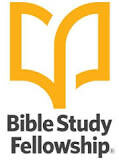 Every Thursday, 9:30 AM - 11:00 AM
Bible Study Fellowship (BSF International) is a ministry offering in-depth Bible classes in more than 200 locations around the world. Through these classes, our mission is to produce passionate commitment to Christ, His Word and His Church.
For over 30 years, BSF has been available in Kentucky with classes in Lexington, Louisville, Bowling Green and Northern Kentucky. Beginning last year, a BSF group for women was established in Shelby County.
Beginning September 13, BSF is back at SFBC on Thursday mornings, 9:30-11:00 am. The focus is "People of the Promised Land." This is a comprehensive study of the Old Testament books including Joshua, Ruth 1 & 2, Samuel and 1 Kings.
Ladies, you are all invited to join us!
For more information about BSF, see our site at bsfinternational.org.