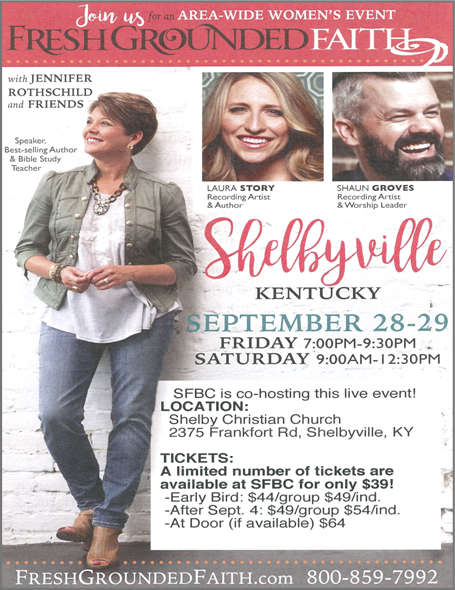 Friday, September 28, 2018, 7:00 PM - 9:30 PM
Join us for an Area-Wide Women's Event FRESH GROUNDED FAITH! With Jennifer Rothschild and Friends, Laura Story and Shaun Groves.
Dates & Time: Friday, Sept. 28, 7:00-9:30 pm & Saturday, Sept. 29, 9:00 am-12:30 pm
SFBC is co-hosting this live event at Shelby Christian Church, 2375 Frankfort Road, Shelbyville.
A limited number of tickets are available at SFBC for only $39.00 Early Bird: $44/group $49/ind. After Sept 4: $49/group $54/ind At the door: (if available) $64.00. Tickets can be purchased through our church app or online giving.